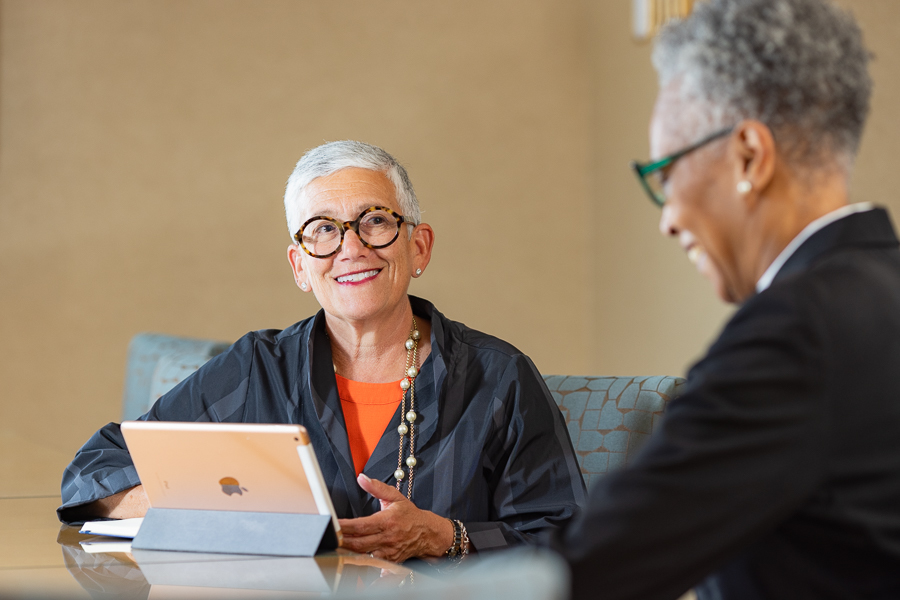 Jill Klein Advisors LLC is a deeply experienced advisory and thought leadership firm led by Jill Klein. Jill Klein Advisors advocates for change and impact to meet the demands of the digitally disrupted workplace. Having a professional front row seat in the nascent era of financial technology and then in digital higher education, Jill Klein seeks to advance organization performance to meet the opportunities of our digital age with the aspirations of the people working to support growth and innovation. As a trusted partner, Jill Klein Advisors will enthusiastically advance your organization's strategic thinking and planning to a achieve high performance.
Organizational
Assessment and Design
Analyze and assess organizational structure and talent; provide feedback on optimal structure and talent development.
Organizational
Issue Management
Advise on issues creating organizational distraction and paralysis; de-escalation tactics, labor relations, and social and political issues requiring positioning.
Advise Board leadership on issues ranging from executive transition to succession planning to interim leadership solutions to successful onboarding.
Strategy
Development
Assist in development and pressure testing of strategy; analyze business pivots as strategy evolves.